Learn how to set up WiFi Protection included in your Trend Micro Security Suite subscription. Watch this installation tutorial or follow the step-by-step instructions in this article: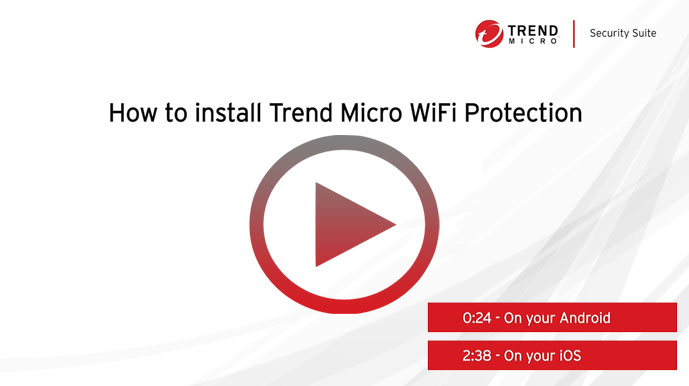 Go to Trend Micro Account.

Sign in to your Trend Micro account via your mobile device if you are installing Trend Micro WiFi Protection on iPad/iPhone or on Android.

Type the email address and password you created upon the purchase.
Look for Trend Micro WiFi Protection, then click Download.

Select the device where you want to download the software.
Minimum System Requirements
Windows PC: Windows 10 version 16299.0 and above
Mac: macOS 10.12 (64-bit) and above
Android phone/tablet: Android OS 5.0 and above
iPhone/iPad: iOS (64-bit) 9.0 and above