You receive the following error message when installing your Trend Micro Security software: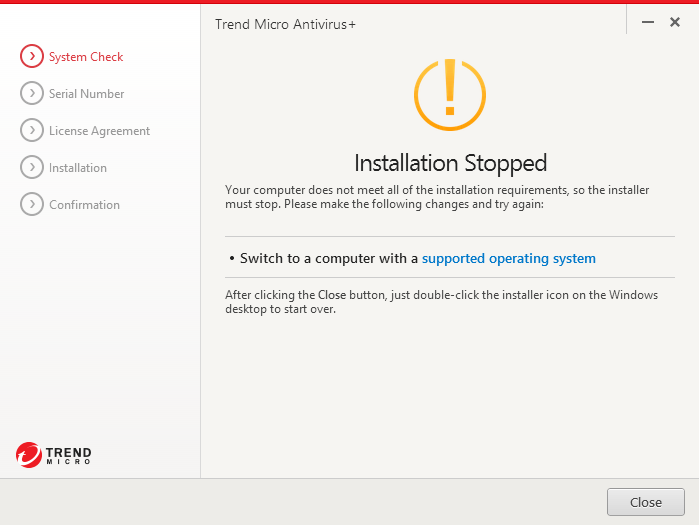 "Installation Stopped.
Your computer does not meet all of the installation requirements, so the installer must stop. Please make the following changes and try again:
Switch to a computer with a supported operating system"
This happens when your computer does not meet the system requirements to install the Trend Micro Security software.