You see this error while installing the Trend Micro program on your Windows computer: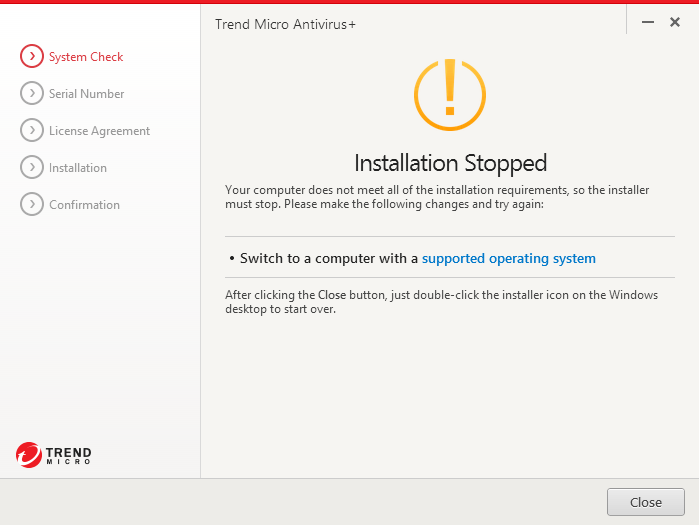 Why did this happen?
Your computer did not meet the minimum system requirements to install the software.
What should I do next?
Upgrade your Windows to the supported version.
Still having issues?
Get more help through our Technical Support.