You see this error message when installing the Trend Micro program on Windows: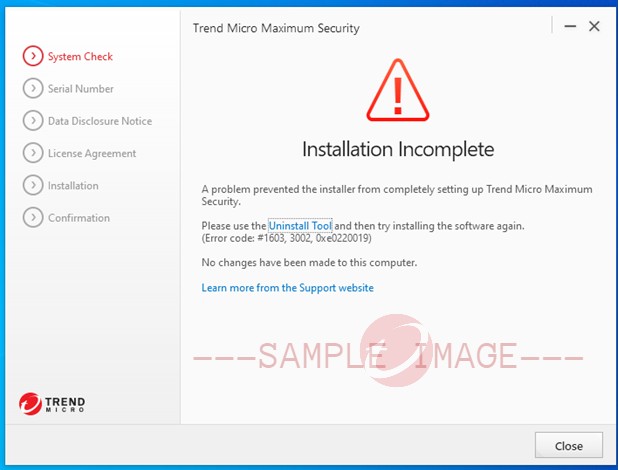 Why did this happen?
There are remnants of previous versions of the program that prevents the installer to proceed.
It is also paired with either of these error codes:
#1603, 3003, 0ex0ff0001
#1603, 3002, 0xe0220019
#1603, 3002, 0xe01a000f
#1603, 3003, 0xe0ff000b
#1603, 3002, 0xe01a000c
What should I do next?
Run the Uninstall Tool:
Download the Uninstall Tool here.
Double-click Ti_1770_win_en_Tool_UninstallTool_hfb0001.exe.

Click Yes when the User Account Control window appears.

Follow the instructions to complete the removal.
Run the Trend Micro installer again.
Get help from EXPERTS
Purchase the Premium Installation Service and let them get your program product up and running.