You see this error message while browsing the Internet on your Mac: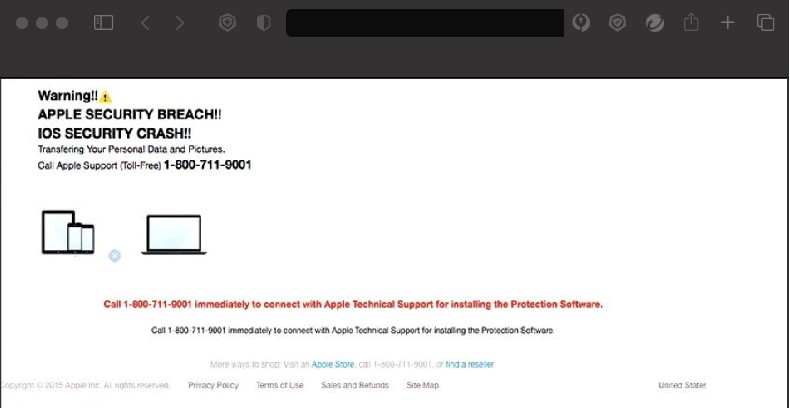 Why did this happen?
Apple Security Breach is a fake pop from a potentially unwanted application installed on your Mac.
It asks you to call a support number so you can fix it. This error is fake and not connected to Apple.
You may unwillingly ran it from deceptive pop up ads, free software installers or other third-party file downloads.
How do I fix this?
Remove the Apple Security Breach virus manually:
Remove Apple Security Breach virus with Antivirus One
It may take some time to go through every browser and settings mentioned in all the steps listed above. Antivirus One can protect your Mac from all potential risks and attacks, so you can enjoy browsing online. It also provides real-time scanning and eliminates browser hijackers before they even leave a trace. Learn more.
See also