Your browser keeps on redirecting and showing unsolicited pop ups that directs you to sites that promote ytmp3.cc automatically.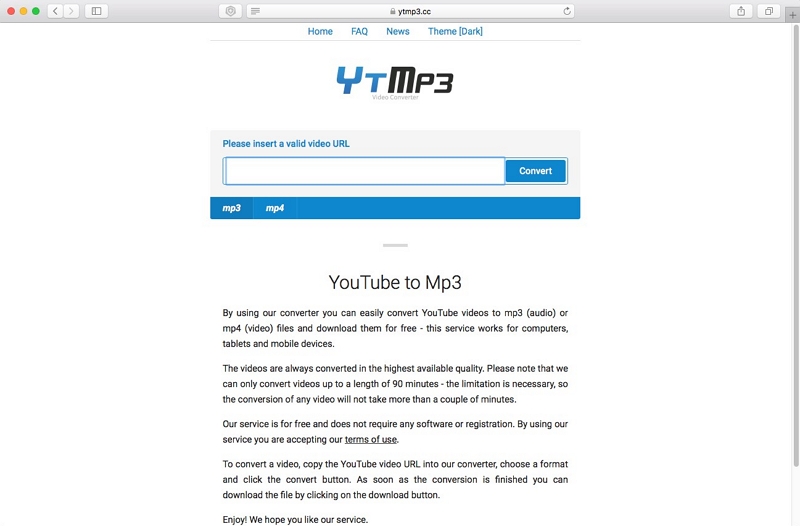 What is ytmp3.cc?
ytmp3.cc is a site where you can convert YouTube videos to audios for download.
How did it get installed?
When you use this site to convert a Youtube link, it will ask you for permissions to allow notifications on your browser. Once allowed, multiple unwanted notifications will show on your computer.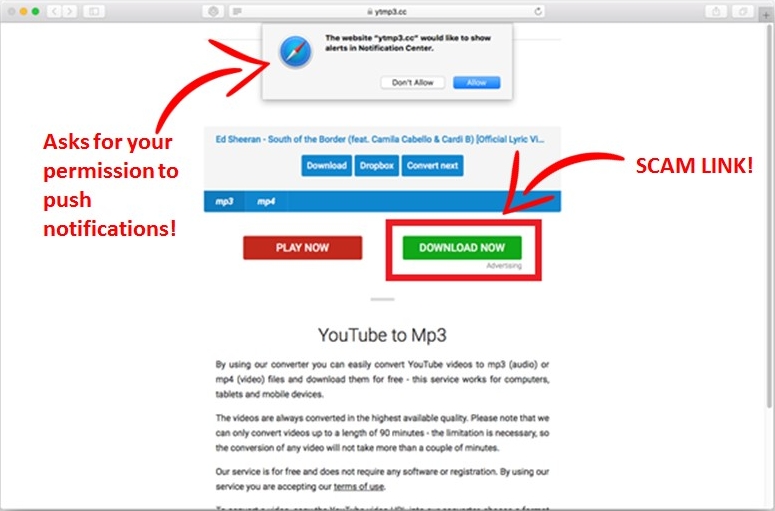 How do I get rid of it?
Remove ytmp3.cc manually:
Remove ytmp3.cc with Trend Micro Antivirus One
It may take some time to go through every file, folder and browsers mentioned in all the steps listed above.
Trend Micro Antivirus One can protect your Mac from all potential risks and attacks, so you can enjoy browsing online.
It also provides real-time scanning and eliminates browser hijackers before they even leave a trace.
Download Antivirus One on the App Store
I have Trend Micro Antivirus One installed
Run the Adware Cleaner in Antivirus One:
Open Antivirus One.
Click Adware Cleaner, then click Clean Now.