After scanning your Wi-Fi, Trend Micro Mobile Security for Android shows no issues found but displays this message.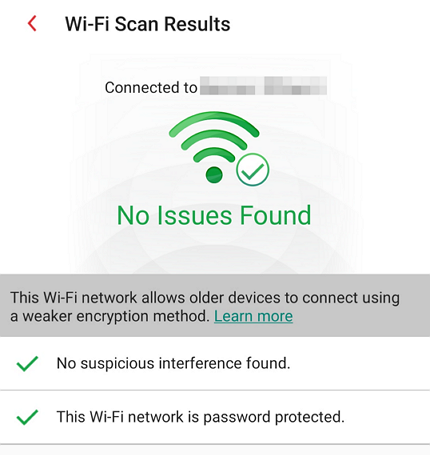 Why am I receiving this message?
This message may appear when you connect to a Wi-Fi with WPA/WPA2 mixed mode security. Aside from using WPA2 (Wi-Fi Protected Access 2), this mode allows WPA (less secure) to work together with WPA2.
What should I do next?
Trend Micro recommends switching to Wi-Fi with these higher security and encryption methods:
WPA2 Personal
WPA3
WPA2/WPA3 Mixed Mode
For assistance, refer to the user manual or consult your router's manufacturer.