ESTIMATED READING TIME: 1 minute
TABLE OF CONTENTS
Is your computer experiencing compatibility issues or frustrating system errors? These problems might be a sign that your device drivers need an update. Regularly updating your drivers not only resolves these issues but also bolsters your system's security against potential cyber threats.
Why Update Device Drivers?
Before we delve into the update process, it's essential to understand why keeping your device drivers up-to-date is crucial:
Prevent Compatibility Issues: Outdated drivers can lead to software and hardware conflicts, causing errors and malfunctions.
Enhance Cybersecurity: Updated drivers often include security fixes, reducing the risk of vulnerabilities that cybercriminals might exploit.
Update Drivers using Windows Update (Recommended)
Windows Update is a convenient way to ensure your drivers are up-to-date. Follow these steps:
Click the Start , then go to Settings > Update & Security > Windows Update. You can also access it via the shortcut button below:
Click Check for updates.
Now, click View optional updates.
Click Driver updates, then select the drivers you want to update.
Click Download and install.
Update Drivers with Device Manager
Device Manager provides granular control over your device drivers. Here's how to use it:
Right-click on Start , then select Device Manager.
Select a device category, then right-click the one you like to update.
Select Update driver, then click Search automatically for drivers.
If Windows can't find an update, visit the device manufacturer's website and check for available driver updates.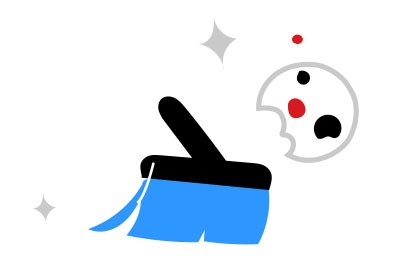 BOOST YOUR DEVICE'S LIFESPAN AND PRODUCTIVITY
Explore strategies to enhance your device's performance and get valuable insights on safeguarding yourself against scams, maintaining network security, and protecting your personal identity.
Visit our 👉 Cybersecurity Learning Center! 👈
Prevent Unexpected Errors and System Crashes on Devices
To keep your computer in top-notch condition and reduce the risk of unexpected errors or system crashes, consider using Trend Micro Cleaner One Pro for Windows.
Ask The Community!
Need more answers on Device Care and Security? Share your questions or join discussions to our Trend Micro Community!