Estimated reading time: 2 minutes
In this guide, you will learn:
Learn why you get fake friend requests from people you do not know on Facebook, Twitter, Instagram, etc, and how can prevent them from showing on your social media accounts.
Why Am I Getting Fake Friend Requests?
It is hard to determine whether the person who are trying to be friends with you on social media are real or fake. Then, you ask yourself, "Why am I getting a lot of friend requests? I have no idea who they are!".
Here are some scenarios why your account keeps on getting these fake friend requests:
Your profile is Public. Anyone can send a friend request to you.
You used your account on a livestream, a shop page or signed in on a website.
You clicked a malicious link or a phishing site on your News Feed.
How To Know If Friend Request Is Fake
Visit the requester's profile. You will know it is fake if:
You do not have friends in common.
Their profile picture is easily available in Google Image Search results.
The account is recently created.
What Happens If I Accept A Fake Friend Request?
Accepting fake friend requests makes your account vulnerable to hackers and scammers. It may lead to:
Getting your personal information easily.
Adding your other friends to also get their information.
Being a victim of scams.
What To Do When I See a Fake Friend Request
If you received a friend request and you know it is fake, you can either:
Report the profile.
Block the profile.
Mute the profile.
How To Avoid Getting Fake Friend Requests
Here are some security tips you can do in your account to avoid getting suspicious friend requests:
Set your Account Settings to Private.
Be careful on visiting suspicious websites you see on your News Feed.
Avoid signing up on suspicious websites.
How Trend Micro Helps You Avoid Fake Friend Requests
Besides knowing how to secure your account, it is also crucial to have an extra layer of security, Trend Micro can help protect you from suspicious activities you may encounter in your Social Media accounts:
Privacy Scanner helps you adjust to the right account settings to ensure your personal information stays private and protected.
Web Guard blocks you from accessing suspicious websites that may cause you harm.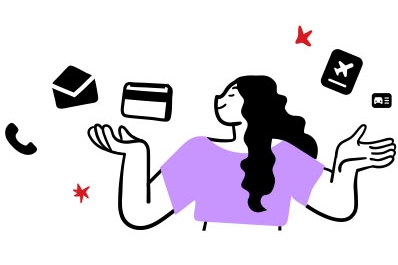 UNLOCK THE SECRETS OF ONLINE PRIVACY!
Discover the world of Internet Privacy and dive into essential topics like online safety, protecting your digital identity, and caring for your devices.
Visit our 👉 Cybersecurity Learning Center! 👈