You see this error message when installing the Trend Micro program on Windows: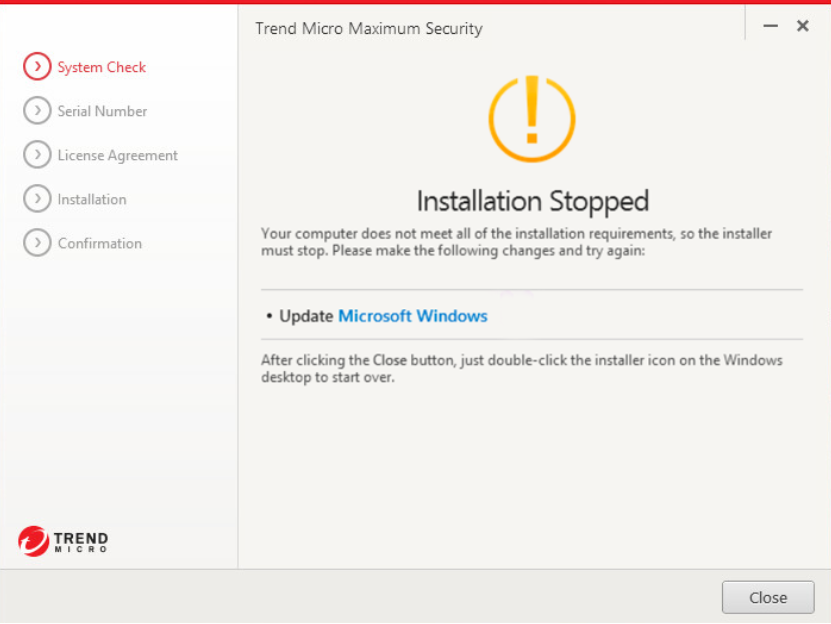 Why did this happen?
Your Windows does not have the necessary updates needed to install the program.
What should I do next?
Check for Windows Updates:
Click the Start , then go to Settings > Update & Security > Windows Update. You can also access it via the shortcut button below:
Click Check for updates.
Still having issues?
Get more help through our Technical Support.