Estimated reading time: 2 minutes
In this guide, you will learn:
Imagine you just lost a loved one. You are grieving. The last thing you need right now is a phone call from debt collectors demanding payment for loans you never applied for; or a letter from the IRS saying you owe them taxes on incomes you never earned; or even a credit card statement for purchases you never made.
How Ghosting Scam Works
Ghosting Scam is a deceptive scheme that preys on the identities of the deceased. It is a form of identity theft where scammers steal personal information of a deceased person to commit fraud. Scammers might open new accounts, apply for loans, or file for tax refunds using the deceased person's details.
The Impact of Ghosting Scam
This scam can have severe consequences, including:
Financial Losses: Unauthorized transactions can drain bank accounts and cause financial distress.
Damage to Reputation: The deceased person's reputation may be tarnished by fraudulent activities.
Emotional Distress: Victim's family members endure emotional distress as they deal with the fallout.
Difficulty Obtaining Benefits: Compromised credit histories can hinder access to life insurance and other benefits.
How to Prevent Ghosting Scam Attacks
Follow these best practices to protect your loved one's memory:
Caution in Obituaries: Avoid sharing excessive personal information like full names, birthdates, addresses, or social security numbers in obituaries.
Immediate Notifications: Contact relevant agencies promptly after a death:
Regular Monitoring: Keep an eye on your loved one's credit report and financial accounts for suspicious activity. Get a free annual credit report at www.annualcreditreport.com.
Report Scams: Report any instances of Ghosting Scam to law enforcement and organizations like the Federal Trade Commission (FTC).
What to Do After Deceased Family Member's Identity Is Stolen
Notify Credit Bureaus: Send a death certificate to every credit reporting bureau and request them to mark the credit reports as "deceased alert."
Credit Report Review: Check the deceased loved one's credit report for any suspicious credit card transactions.
Register with National Death Index: Register the death with the National Death Index to prevent further identity misuse.
Inform Social Security: Notify the Social Security Administration immediately of any fraud-related incidents.
File for IRS Form 4506-T: Send an IRS Form 4506-T to check recent transcripts of your deceased loved one for any unauthorized tax activity.
Taking these proactive steps so you can honor your loved one's memory and protect your family from the heartache and financial burdens Ghosting Scams may cause.
Protect Your Loved One's Legacy with Trend Micro ID Protection
Shield your family's cherished memories with Trend Micro ID Protection. Benefit from real-time alerts, privacy checks, and dark web monitoring, ensuring your loved one's identity remains untarnished.
Try Trend Micro ID Protection Now.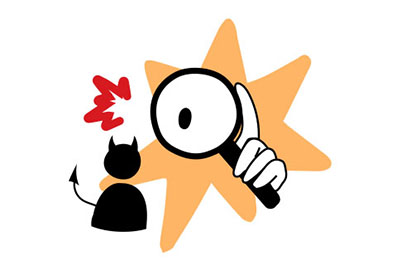 GUARD YOURSELF AGAINST SCAMS!
Discover how to protect yourself from scams, online fraud, and dive into essential topics to protect your digital identity, and care for your devices.
Visit our 👉 Cybersecurity Learning Center! 👈