You see this error while installing Password Manager on Windows:
"Installation Stopped. Your computer does not meet all system requirements"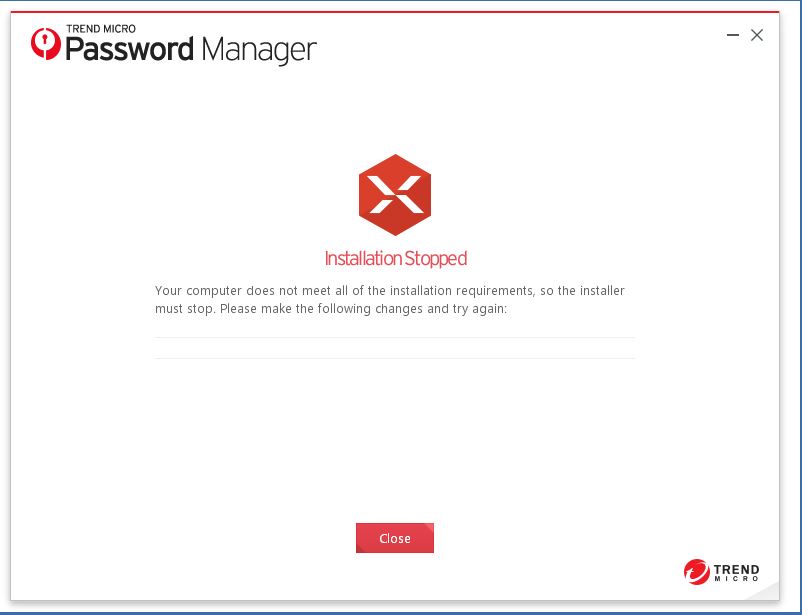 Why did this happen?
Your computer does not meet the minimum system requirements to install Password Manager.
What should I do next?
Upgrade your Windows computer to meet these system requirements
Operating System: Windows 11/10/8.1
Free disk space: 300MB
Memory: 2GB
Processor: 1 GHz (*except Intel Apollo Lake, ARM, Snapdragon processors)
Still having issues? Chat for help!