Follow these three easy steps to download and install Trend Micro Security on your Windows PC.
1. Download
Click the download button below for the Trend Micro Security installer of your choice:
Maximum Security
Internet Security
Antivirus+ Security
Not sure which one to download? Check what Trend Micro program is fit for your needs: Trend Micro Security Feature Comparison
Once downloaded, double-click the file. Trend Micro will check your system. Provide your serial number, then accept the License Agreement and the Data Disclosure Notice.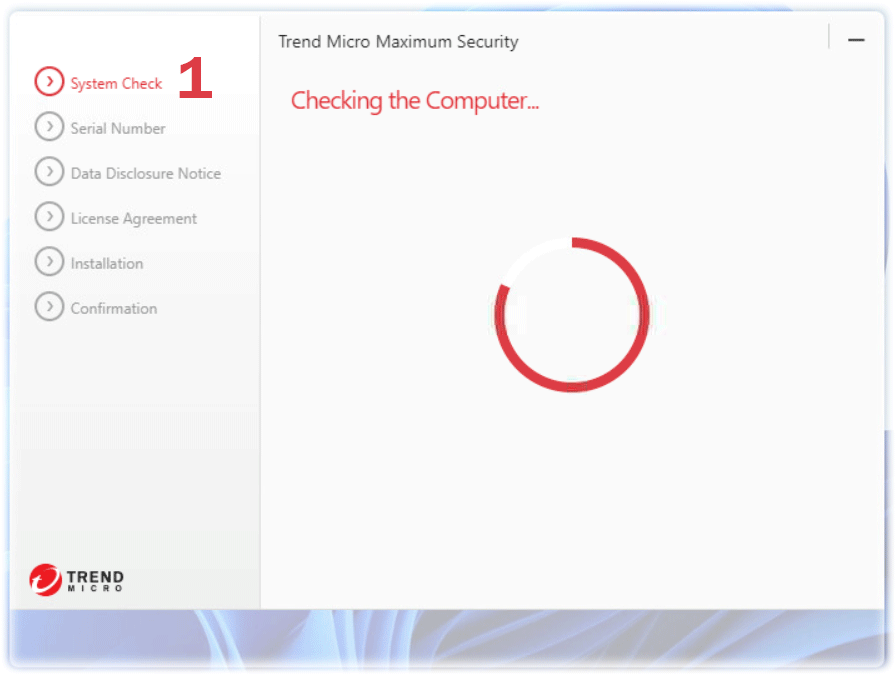 2. Install
Wait for the program to install. It may take a couple of minutes.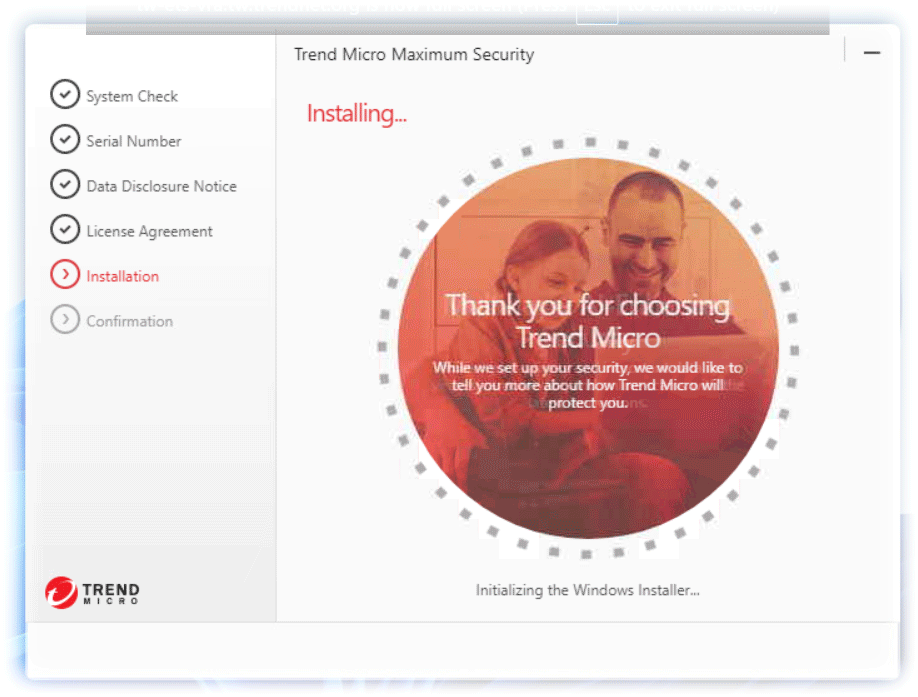 3. Activate
Accept the Monthly Email Reports, then proceed with the activation. Sign in with your Trend Micro account and provide a computer name. For new users, Trend Micro will ask you to create an account.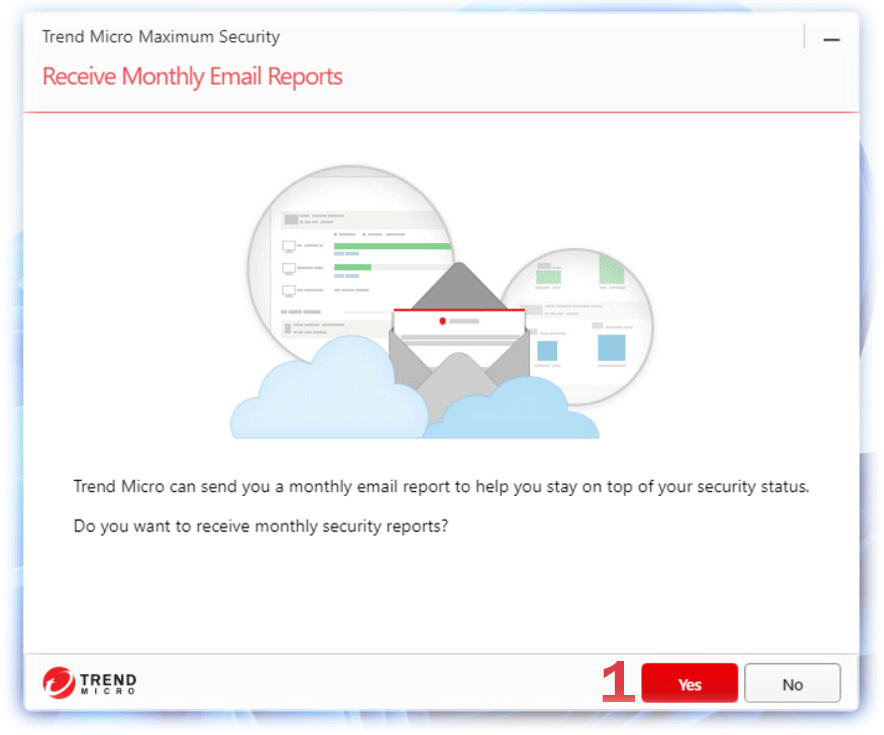 "Your PC is Now Protected" message will show. Click Explore More Features to learn how Trend Micro protects you.
Protect other devices
If your subscription can cover multiple devices, install Trend Micro on your phone, tablet or Mac: