You are unable to import all of the passwords due to unsupported format for some of the passwords.
You receive the following notification when you try to import your passwords from another browser: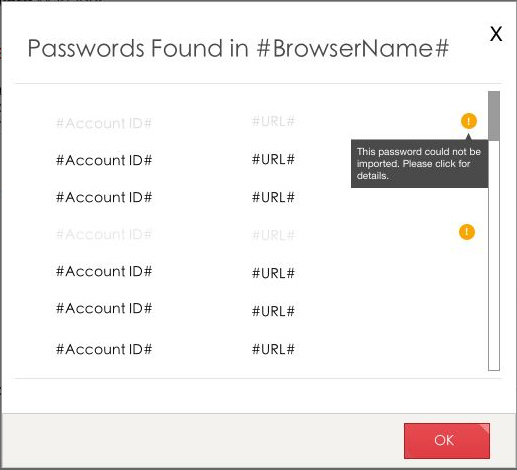 "This password could not be imported. Please click here for details."
You also receive the following pop-up message if you chose Delete browser password in the first page.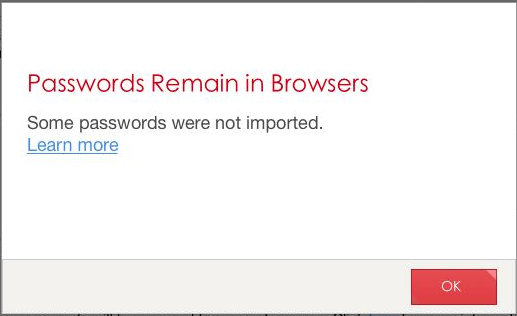 "Password Remain in Browsers"
"Some passwords were not imported."
---
Currently, Password Manager only supports http and https protocols. Passwords you need to import should follow these protocols.
To manually import passcards that were left behind, follow instructions from this Knowledge Base article: How to add passcards manually.