When logging in to your Trend Micro account, you forgot your email address and you are asked to provide the serial number associated on your account.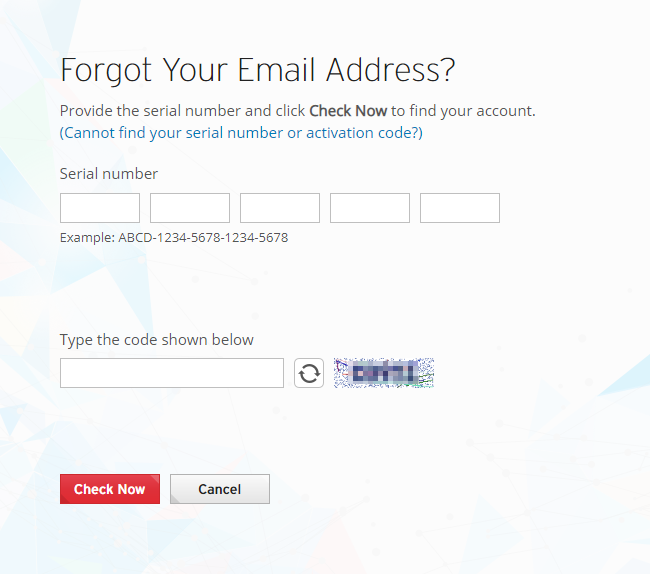 ---
Get Trend Micro Serial Number from the main console

Retype the captcha code

Retype the given 6-character code on the space provided for verification.

Click the Check Now button

After clicking on the Check Now button, a pop-up window will appear to show the email address associated with the serial number.