You see this error while signing in to Password Manager: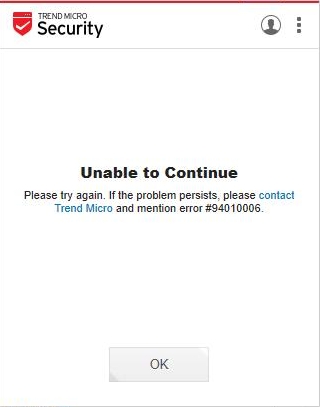 Other error codes you may also see are:
94000001
94000002
94000003
94000010
94010001
94010002
Why did this happen?
This error appears when you fail to create a Master Password.
What should I do next?
Create a New Master Password:
Open Microsoft Edge.
Go to Settings and more > Settings > Privacy, search, and services .
Under Clear browsing data, click Choose what to clear.
Click Clear now.
Restart Microsoft Edge.
Create a Master Password again.

If issue recurs, check if the Master Password is created in the Password Manager Web Portal:

Go to the Password Manager web portal.
Sign in using your Trend Micro Account.
Create a master password when asked.
Restart Microsoft Edge again.
Open the Trend Micro Security again and sign in to Password Manager.
If the issue persists, contact our Technical Support for further assistance.