You may get this message while installing Trend Micro Antivirus for Mac: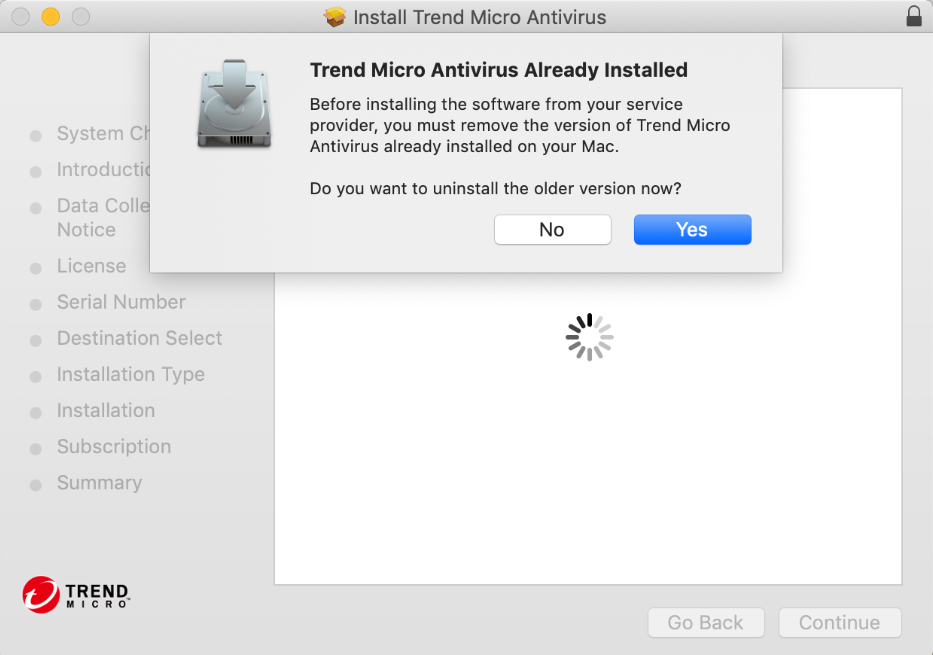 Why did this happen?
The installer detected an older Trend Micro program you need to remove to install tha latest version.
How do I fix this?
Uninstall the older version:
Open Spotlight, then type Trend Micro.
Select Uninstall Trend Micro Antivirus.

Enter your Mac credential when necessary.

Click Uninstall.

Try to install the program again.
Still having issues?
Get more help through our Technical Support.