ESTIMATED READING TIME: 1 minute
TABLE OF CONTENTS
Is your computer's storage space slowly disappearing, leaving you with limited room for your important files and applications? The culprit might be temporary files (.tmp) left behind by programs and apps. Fortunately, you can easily reclaim valuable disk space by getting rid of these unnecessary files.
Understanding the Need to Delete Temporary Files
Before we dive into the removal process, let's briefly discuss why you should delete temporary files. These files are created by various programs during their operation and are intended to be temporary placeholders. Over time, they accumulate and can consume a significant amount of storage space. Clearing them out can:
Free Up Disk Space: By removing these files, you can make room for new data and applications.
Improve System Performance: A clutter-free storage drive can help your computer run faster and smoother.
Now, let's explore how to delete temporary files in Windows.
The Hassle-Free Solution for Non-Trend Micro Users
If you're not yet a Trend Micro user, we recommend downloading Cleaner One Pro. This user-friendly tool simplifies the process of removing temporary files from your computer. However, if you prefer a manual approach, follow these steps:
On your keyboard, press the Windows + R keys at the same time.
In the Open field, type %temp%, then press ENTER. The temp folder will open.

You can also access it on your Windows 10 PC via the shortcut button below, then choose Temporary files.
Open Storage

Press the CTRL + A keys at the same time to select all the .tmp items.

Press the DELETE key, and then click Yes when the User Account Control window appear to confirm.
Use Trend Micro Security to Delete Files Automatically
If you're already using Trend Micro Security, you're in luck. You can utilize the PC Health Checkup feature to automatically delete temporary files for you, making the process even more convenient. Click here to know how.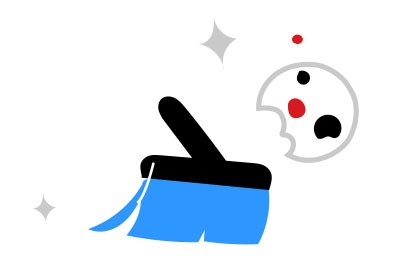 BOOST YOUR DEVICE'S LIFESPAN AND PRODUCTIVITY
Explore strategies to enhance your device's performance and get valuable insights on safeguarding yourself against scams, maintaining network security, and protecting your personal identity.
Visit our 👉 Cybersecurity Learning Center! 👈
Ask The Community!
Share your questions or join discussions to our Trend Micro Community!