You see this error message after installing Trend Micro Antivirus on your Mac.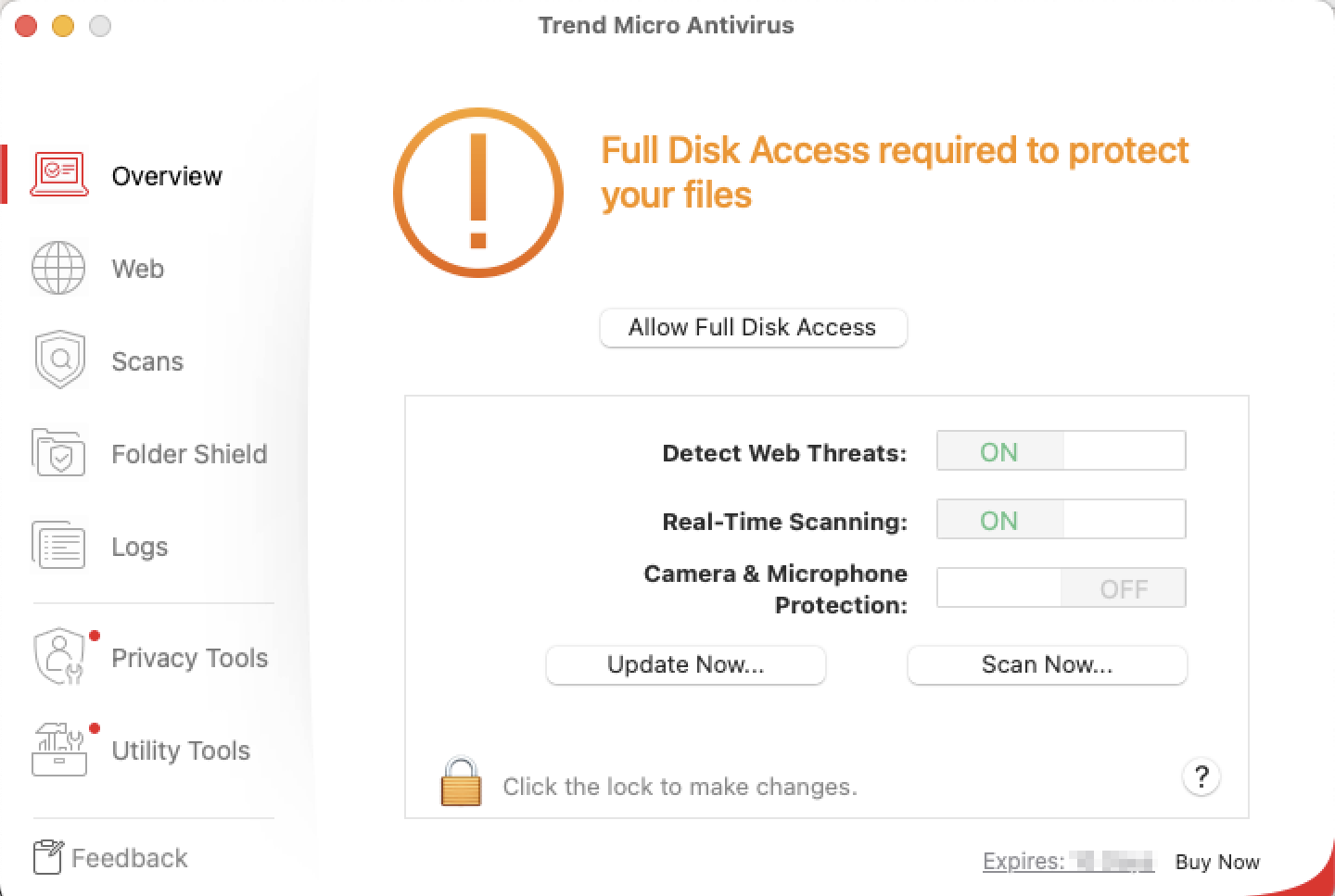 "Full Disk Access required to protect your files"
---
NOTE: If you see this message after upgrading your Mac to Ventura, visit this article:
You can also give us a call or start a chat and let our Trend Micro Support Representatives help you.
---
What is Full Disk Access?
Full Disk Access is a security feature, introduced in macOS Mojave, that requires applications to be given full permission to access user-protected files. If not enabled, some data on the Mac will not be accessible.
In previous macOS versions, this permission was automatically given during installation.
Why did this happen?
For Trend Micro Antivirus to scan protected files, you must allow Full Disk Access to the iCoreService file, an important component of the program.
What should I do next?
Allow Full Disk Access for Trend Micro Antivirus depending on what macOS version you have: