Full Disk Access is a security feature, introduced in macOS Mojave, that requires applications to be given full permission to access user-protected files. If not enabled, some data on the Mac will not be accessible.
In previous macOS versions, this permission was automatically given during installation.
For Trend Micro Antivirus to scan protected files, you must allow Full Disk Access to the iCoreService file, an important component of the program.
Allow Full Disk Access for Trend Micro Antivirus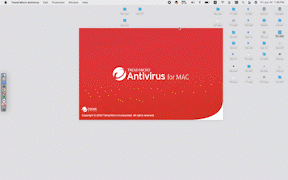 Open Trend Micro Antivirus.
Click the Allow Full Disk Access button.

A new window will appear. Click the Open Security & Privacy button.

Click the Privacy tab, then click the icon.

Enter your Mac username and password, and then click Unlock to authorize changes.

Drag the Security Files to the Full Disk Access table.
Make sure Trend Micro Antivirus is added to the Security & Privacy window and is checked.