You received the following error when signing in to your Trend Micro app.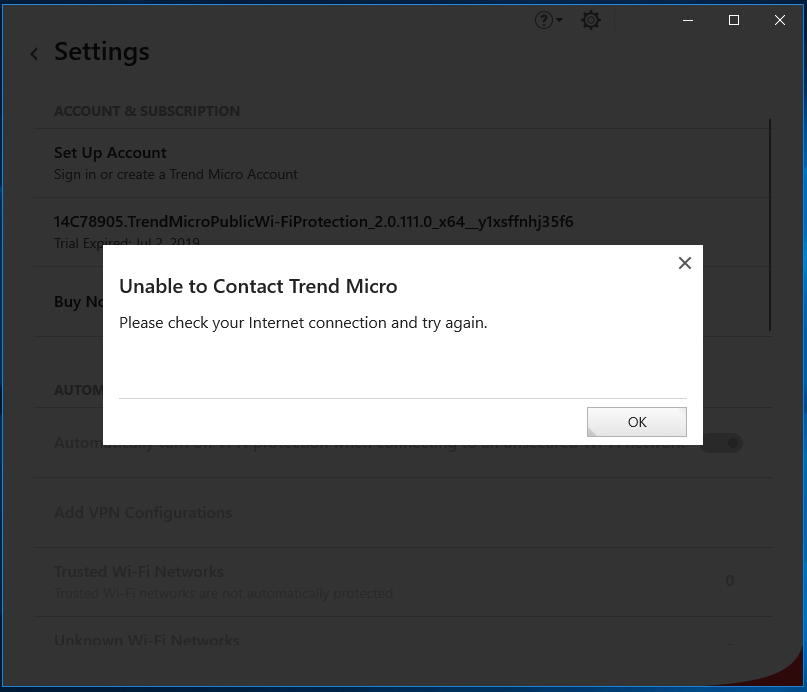 You may encounter this issue due to the following conditions:
Time and Date is incorrect
You are not connected to the internet
Your Wi-Fi network is unstable
Your Wi-Fi network is unsafe
Here's how to fix it:
Enable Automatic Date and Time

On the bottom-right corner of the screen, right-click the time, then select Adjust Date/Time.
From the settings window, click Date & time, then select the box for Set Time Automatically.

 

If not resolved, proceed with the next steps.

Connect to a safe network

On the bottom-right corner of the taskbar, click the wireless icon.
From the list, select a known and secured Wi-Fi.
Click Connect.
Enter the network security key or the password.
Click Next.