You receive the following error message when you sign in your Trend Micro Account for Trend Micro Security for Microsoft Edge: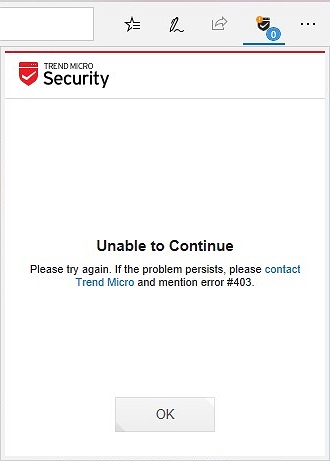 "Unable to Continue
Please try again. If the problem persists, please contact Trend Micro and mention error #403."
This issue happens when the serial number you used to sign in is either incorrect or invalid.
---
To resolve this issue, contact our Technical Support and provide error 403.