You received this notification: "Phishing Scam Risk Detected".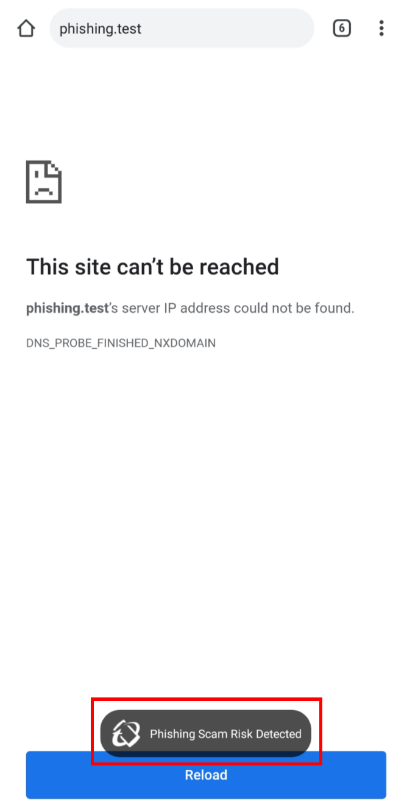 This message appears when Trend Micro Mobile Security detects a phishing website.
---
If the notification didn't show up for suspected phishing websites, report it using the Report a Suspicious Website feature of your Mobile Security or contact our Technical Support for assistance.
If you received the notification, but you think the website is safe to visit, report it as a false alarm detection to our Technical Support.