You receive the following error message on your Home Network Security: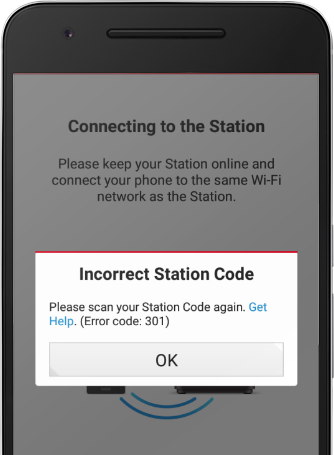 "Incorrect Station Code
Please scan your Station Code again."
This message occurs when you entered an invalid Home Network Security Station Code/Hardware ID.
---
Close your Home Network Security App.
Switch to a different network connection (Data or a different wifi connection).
Open your Home Network Security App.
Enter your pairing code.
Click OK when App prompted you to go to the Station.

Tap Scan Now.

Note: If prompted, allow the app to access your device's camera.

Scan the QR code found at the bottom part of your Station.