You receive the following error message when you activate your Trend Micro Security: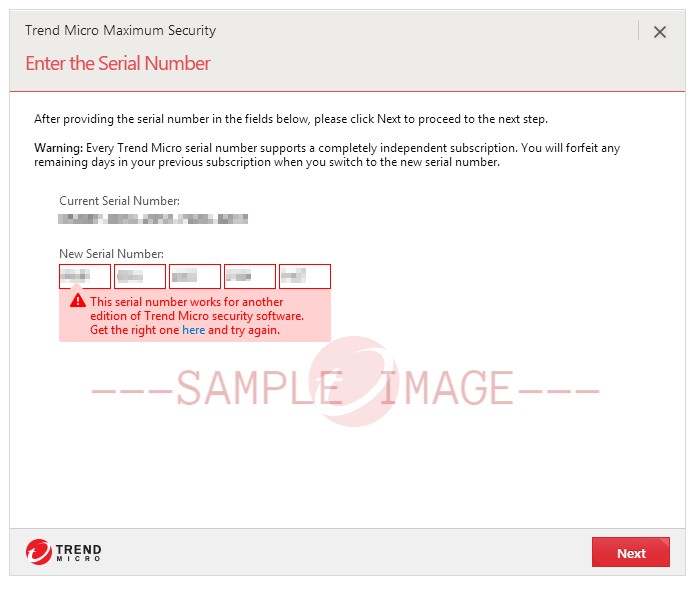 "This serial number works for another edition of Trend Micro security software. Get the right one here and try again."
This issue happens when you downloaded a version of the Trend Micro program that is incompatible with your serial number.
The serial number you are trying to type in is intended to be installed on a Mac computer.
---
Download and Install Antivirus for Mac
Download the disk image (.DMG) or installer file, then save it to your desktop.

Open the Antivirus for Mac installer.
Click Install Trend Micro Antivirus.
Click Open on the security warning to continue the installation.
Click Continue.
Click Continue on the Welcome screen.
Read the License Agreement, then click Continue.
Click Agree when prompted to accept the License Agreement.
You can click Disagree if you do not agree with the terms of the License Agreement but this will automatically terminate the installation process.
Type your serial number on the field provided, then click Continue.
You can find the serial number from the CD sleeve or Order Confirmation email.
If you want to install the trial version, select Start a free trial of Trend Micro Antivirus, then click Continue.
Click Install.
Type your administrator password, then click Install Software.
Wait while the Trend Micro components are installed onto your Mac.
Provide your email address, then click Continue.
Click Close after the installation is done.