You receive the following pop up message on your Mac: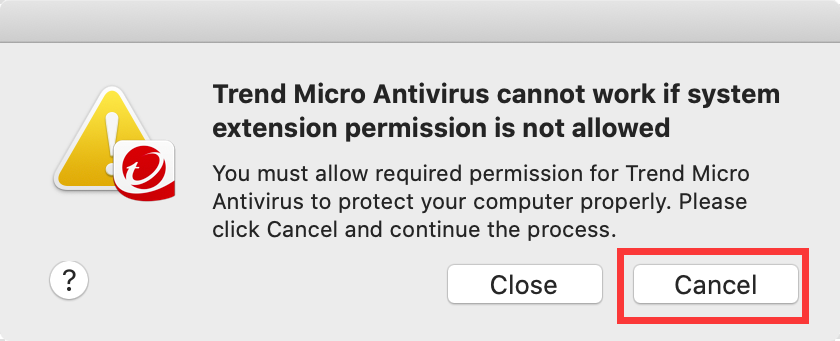 "Trend Micro Antivirus cannot work if system extension permission is not allowed"
"You must allow required permission for Trend Micro Antivirus to protect your computer properly. Please click Cancel and continue the process."
"Please click Try Again and follow the instructions to allow required permissions."
This happens when you closed the instruction page for setting up System Extension.
---
Allow Trend Micro Extension
Click Cancel and continue to allow System Guidance.

Click Try Again and continue to allow System Guidance.

Follow the instructions on this Knowledge Base article:
Error: System Extensions Blocked (Antivirus for Mac)