Trend Micro suddenly locked your Android phone or tablet and cannot do anything on your device.
Why did this happen?
SIM Card Lock is enabled, and someone changed or removed the SIM card
Uninstall Protection is enabled, and someone tries to uninstall the app but fails to provide the password
Someone initiated Remote Lock in Lost Device Protection Portal
What should I do next?
Type your Trend Micro account password on the Locked screen, then tap Unlock.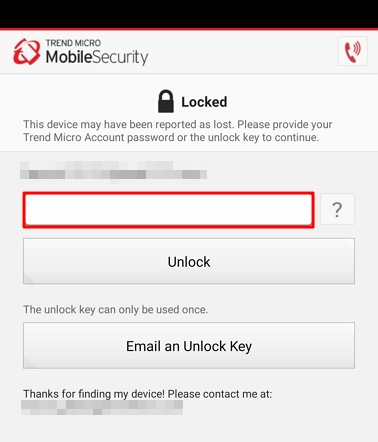 Other ways to unlock
See also