You see this message while using Trend Micro Privacy Scanner: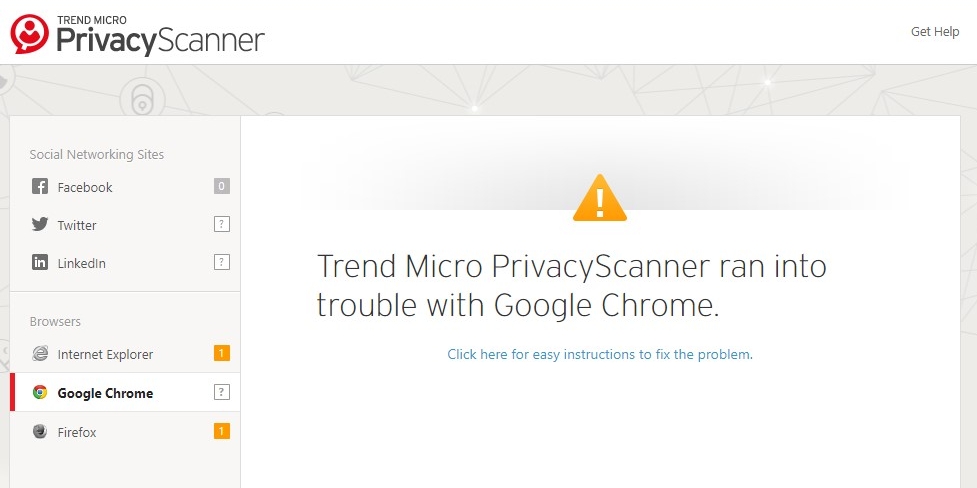 Why did this happen?
You signed in into your Google Account on the Google Chrome browser.
What should I do next?
Sign out your Google Account from the Google Chrome browser and try using the Privacy Scanner again.
Still having issues?
Get more help through our Technical Support.
See also