You see this message while using Trend Micro Privacy Scanner: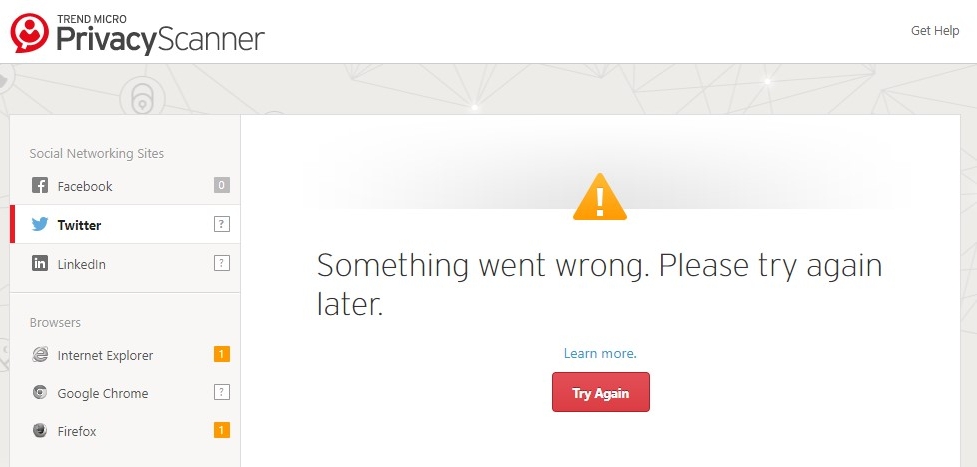 Why did this happen?
Something unexpected happened with your browser or with the Social Networking site you are checking.
What should I do next?
Make sure that your computer can connect to the Internet.
Do not close any browser tabs Privacy Scanner opened until it has finished scanning.
See also
Still having issues?
Get more help through our Technical Support.