Estimated reading time: 2 minutes
In this guide, you will learn:
While most apps and websites boast security measures, the risk of unauthorized access to your online accounts or data theft always lingers in the digital world. This threat is commonly known as hacking.
Why is Password Security Important?
A secure and robust password is your first line of defense against hackers. The strength of your password plays a crucial role in safeguarding your accounts and sensitive information. Longer and more complex passwords are harder for hackers to crack, ensuring your accounts remain secure.
In essence, the complexity of your password determines the security of your account.
What Happens If You Use Weak Passwords?
Weak passwords can be guessable, making it easy for cybercriminals to gain access to your online accounts, steal your identity, acquire your financial information, and use it to get money from you.
How to Know If Your Password is Secure
Determining if your password is secure is a simple task. Use Trend Micro Password Check:
Enter your password.
Trend Micro will assess its strength, vulnerability to cracking, and check if it's part of any known data breaches.
Tips When Creating New Passwords
If you find that your password is insecure, change it immediately. When crafting new passwords, consider the following tips:
Opt for longer passwords; a minimum of six characters is recommended.
Include numbers, symbols, and both uppercase and lowercase letters.
Avoid common dictionary words that can be easily cracked.
Don't recycle passwords for multiple accounts.
For truly robust passwords, you can use Trend Micro ID Protection Password Generator.
Create Strong Passwords with Trend Micro ID Protection
Generate strong, unique passwords for your online accounts effortlessly with Trend Micro ID Protection
Open the Trend Micro ID Protection Portal or Mobile App, then log in with your Trend Micro Account.
Go to Vault.
Click Generate icon to open Password Generator.

Set your desired password length and criteria.
Once done, tap or click Copy or Use Password. You can click the Refresh icon to generate a new one.
Additional Online Protection Tips
In addition to robust passwords, consider these strategies to fortify your online security:
Regularly change your passwords, with updates recommended every three months.
Utilize a trusted password manager like Trend Micro ID Protection to securely manage your online logins.
Install reliable antivirus software like Trend Micro Maximum Security to protect you from cyberattacks and online threats.
Set up Two-Factor Authentication for your online accounts.
Use VPN to keep your information private when you connect to public or insecure networks.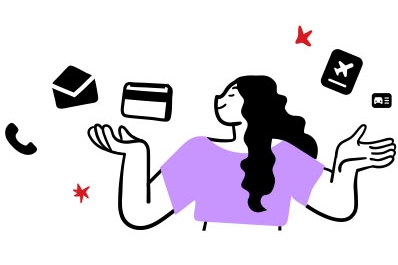 UNLOCK THE SECRETS OF ONLINE PRIVACY!
Discover the world of Internet Privacy and dive into essential topics like online safety, protecting your digital identity, and caring for your devices.
Visit our 👉 Cybersecurity Learning Center! 👈