You see this error message while activating Password Manager: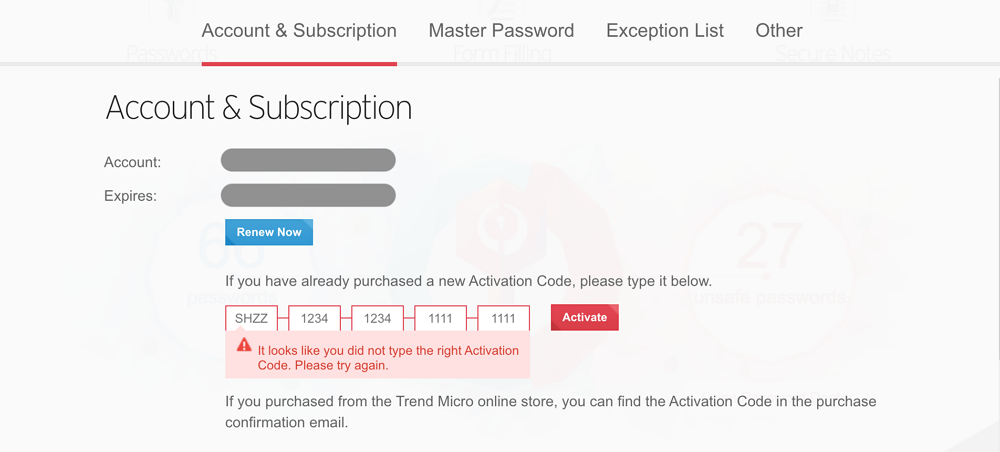 Why did this happen?
You mistyped the activation code.
You entered an activation code for another Trend Micro product.
What should I do next?
Check the Activation Code in your Email:
Check the activation code from the Order Confirmation Email.

The code starts with an S with this format:
SHZA-XXXX-XXXX-XXXX-XXXX
*where X represents numbers.

Type the code again to activate Password Manager.
If the issue persists, start a chat to let our Trend Micro Support Representatives assist you.