You receive the following error message when activating your Password Manager: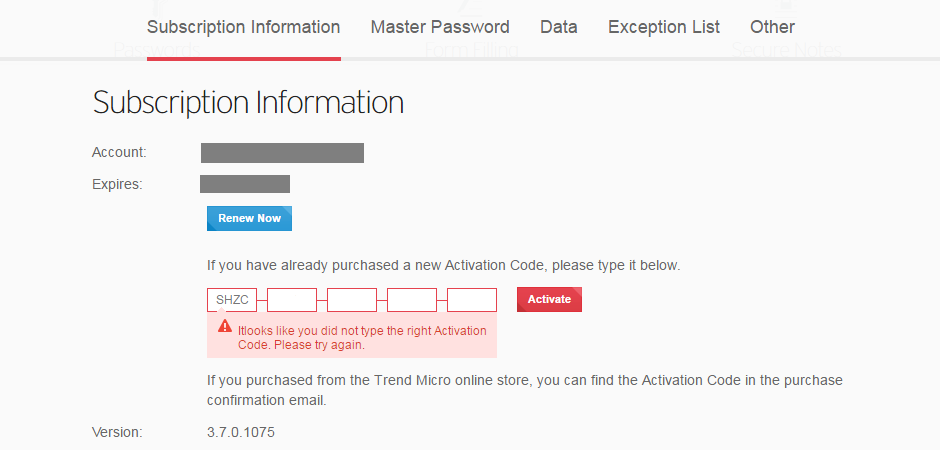 "It looks like you did not type the right Activation Code. Please try again"
This can happen in either of the following scenarios:
You mistyped the activation code on the main console or on the Password Manager online portal.
You entered an activation code for another Trend Micro product.
---
Check Activation Code in your Email
Check the activation code from the Order Confirmation Email.

You can find the Order Number and the Serial Number of your Trend Micro Password Manager on the upper section of the Order Confirmation Email. The code starts with "S" with this format: "SHZA-XXXX-XXXX-XXXX-XXXX" (where 'X' represents random numbers).

Once you have the correct activation code, type the code again on the Activation Portal or the Password Manager main console. For complete instructions, refer to this Knowledge Base article: How to activate Password Manager.