You see this error message while activating the program: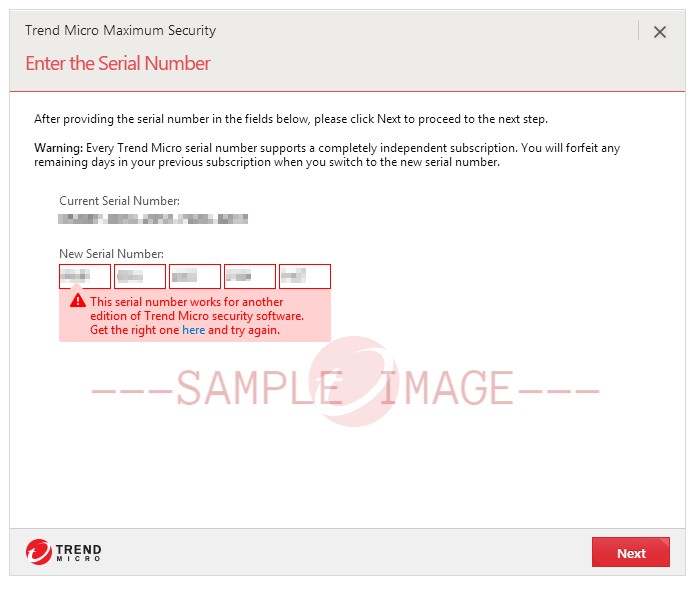 Why did this happen?
You installed a Trend Micro program that is not compatible with your serial number.
What should I do next?
Close the program, then download and install Trend Micro Maximum Security here.
Still having issues?
Get more help through our Technical Support.