You receive the following error message on your Home Network Security: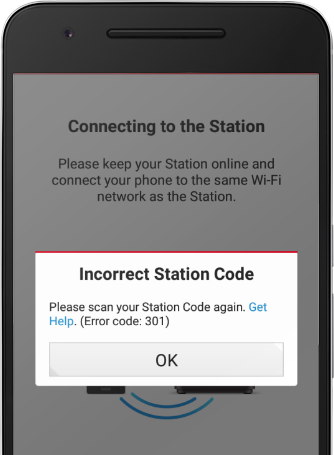 "Incorrect Station Code
Please scan your Station Code again."
This message occurs when you entered an invalid Home Network Security Station Code/Hardware ID.
---
Scan the Station QR Code
Close your Home Network Security App.
Switch to a different network connection (Data or a different wifi connection).
Open your Home Network Security App.
Enter your pairing code.
Click OK when App prompted you to go to the Station.

Tap Scan Now.

If prompted, allow the app to access your device's camera.

Scan the QR code found at the bottom part of your Station.