You see this error message while installing the Trend Micro Security program on your Windows computer: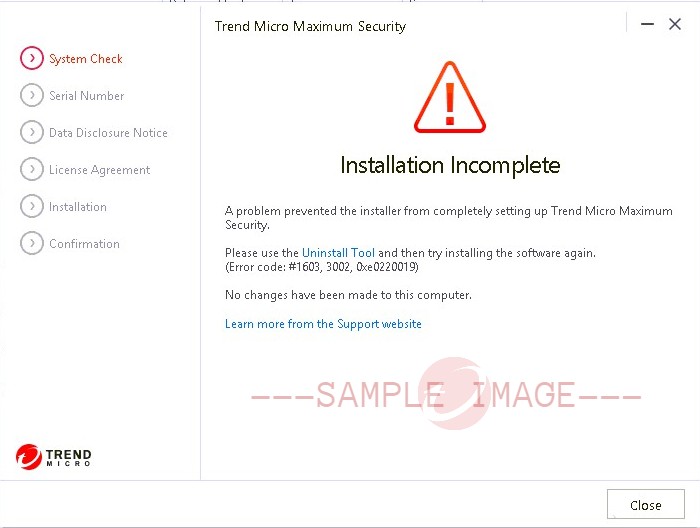 "Installation Incomplete. Error code: #1603, 3002, 0xe0220019"
Why did this happen?
Trend Micro cannot set up an important component to install the program.
What should I do next?
I still cannot install the program.
Microsoft recently released an update that conflicts with Trend Micro Security. We are now working on a permanent solution.
To temporarily proceed with the installation, uninstall the KB5014019 and KB5014697 updates.
Press the Windows button on your keyboard, then type "update history" on the search box.

Choose View your Update history, then select Uninstall updates under Related Settings.

Look for Update for Microsoft Windows (KB5014019) and Update for Microsoft Windows (KB5014697). Doubleclick them to uninstall, then click Yes to proceed.

Wait until it finishes, then restart your computer.
After restarting, try to install Trend Micro again.

You can get the latest installer here.