You see this error message when installing the Trend Micro program on Windows: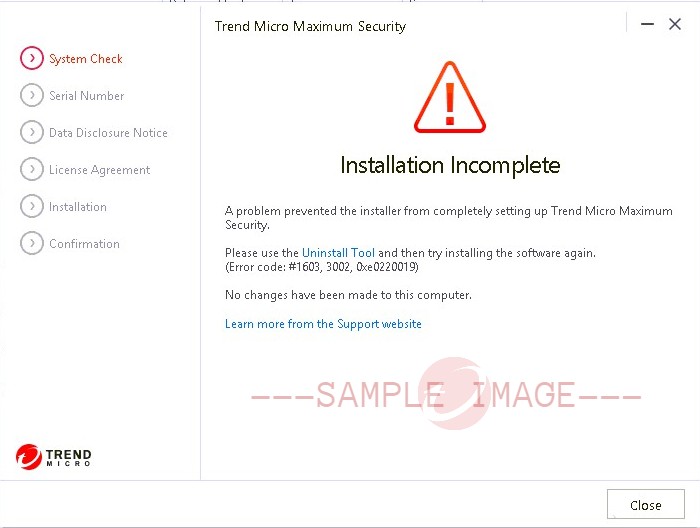 Why did this happen?
Trend Micro cannot set up an important component to install the program.
What should I do next?
Log onto your computer using an account with administrator privileges.
Download and install the Trend Micro Remnant File Remover Tool to delete old Trend Micro files.
After restarting, proceed with the installation. Refer to this article to get the latest version: How to install Antivirus for Windows.
Get help from EXPERTS
Purchase the Premium Installation Service and let them get your program product up and running.