You receive the following notification on your HKBN HomeGuard: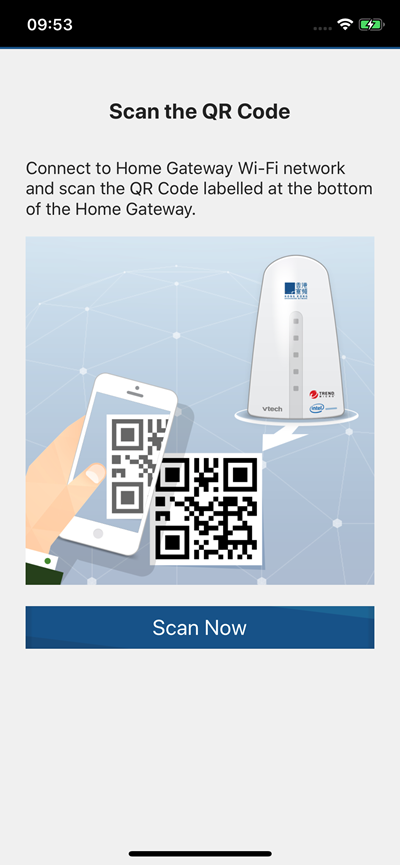 "Scan the QR Code
Scan the QR Code on the label of the Home Gateway. The label can be found on the bottom of the Home Gateway."
Scanning the QR code is needed to pair HKBN HomeGuard app with your Home Gateway.
---
Pair your Device Using the QR Code
On the Scan the QR Code window, tap Scan Now.
Allow HKBN HomeGuard to access your device's camera.
Scan the QR code on the Home Gateway label found at the bottom part of your Home Gateway.

Once successfully connected, Connection Successful window will appear.