You receive the following error message when activating your Antivirus for Mac: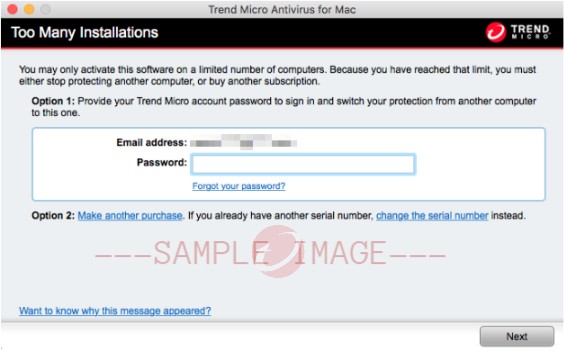 "Too Many Installations.
You may only activate this software on a limited number of computers. Because you have reached that limit, you must either stop protecting another computer or buy another subscription."
This happens when you have installed or activated the program too many times.
---