You receive the following error message when you activate your Trend Micro Security: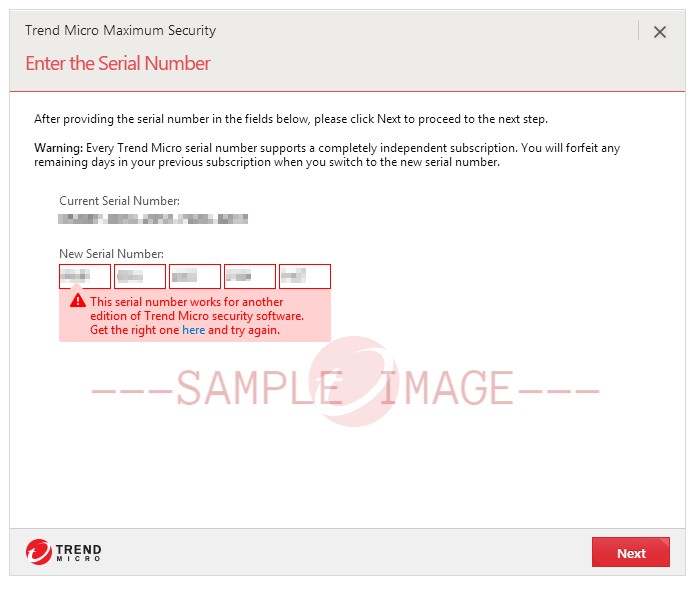 "This serial number works for another edition of Trend Micro security software. Get the right one here and try again."
This issue happens when you downloaded a version of the Trend Micro program that is incompatible with your serial number.
---
Download the correct installer from where your program was purchased:
For programs purchased from Best Buy (US)
| Serial Number | Download Installer |
| --- | --- |
| Serial Number Starts with 'TO/TA' | |
For programs purchased from Best Buy (US) Lite Version
Serial Number
Download Installer
Serial Number Starts with 'TO/TA'
Lite Version (64-bit)
Serial Number Starts with 'TO/TA'
Lite Version (32-bit)
For programs availed from your Internet Service Provider
| Serial Number | Download Installer |
| --- | --- |
| Serial number starts with 'TAEF' | |
| Serial number starts with 'TOEF' | |
| Serial number starts with 'TXEF' | |