You see this message while installing the Trend Micro Toolbar in Mozilla Firefox: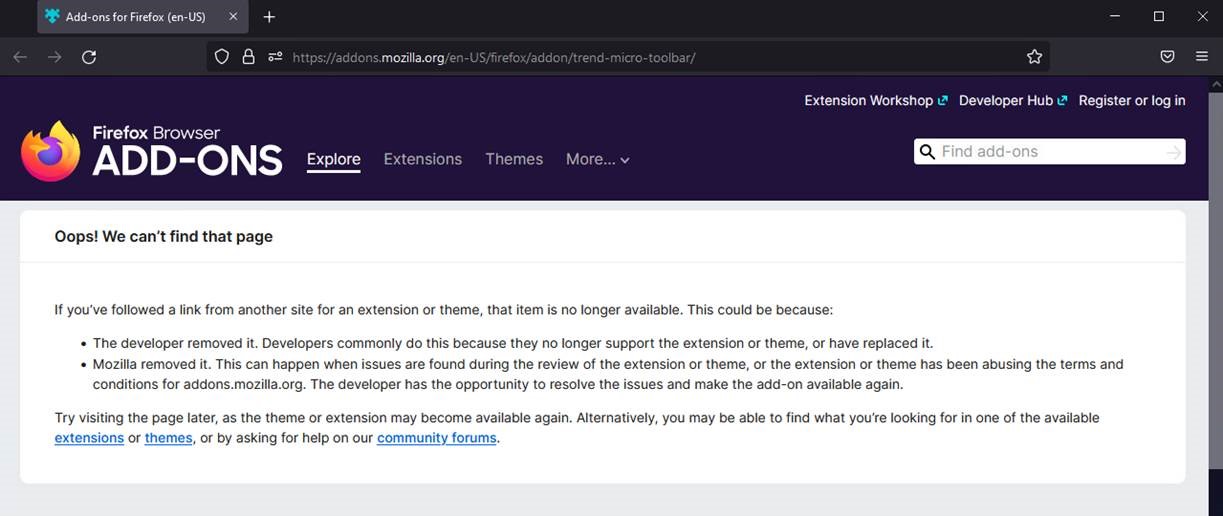 Why am I getting this message?
The Trend Micro Toolbar is currently under development. We are already coordinating with Mozilla Firefox to make it available as soon as possible.
What should I do next?
In the meantime, you may use other web browsers and add their own Trend Micro Toolbar.
Pop up shows up everytime I open Firefox
Run this hotfix:
Log onto your computer using an account with administrator privileges.
Temporarily disable the program.
Download the hotfix here.
Double-click the downloaded file: Ti_1770_win_en_DisableFF_ToolbarPopup_hfb0001.
Follow the prompts to install the hotfix.
Restart your computer to apply the changes.

Always check your Trend Micro program for updates. The program will let you know when to install the toolbar.