You see this message while installing the Trend Micro Toolbar in Mozilla Firefox:
"Oops! We can't find that page"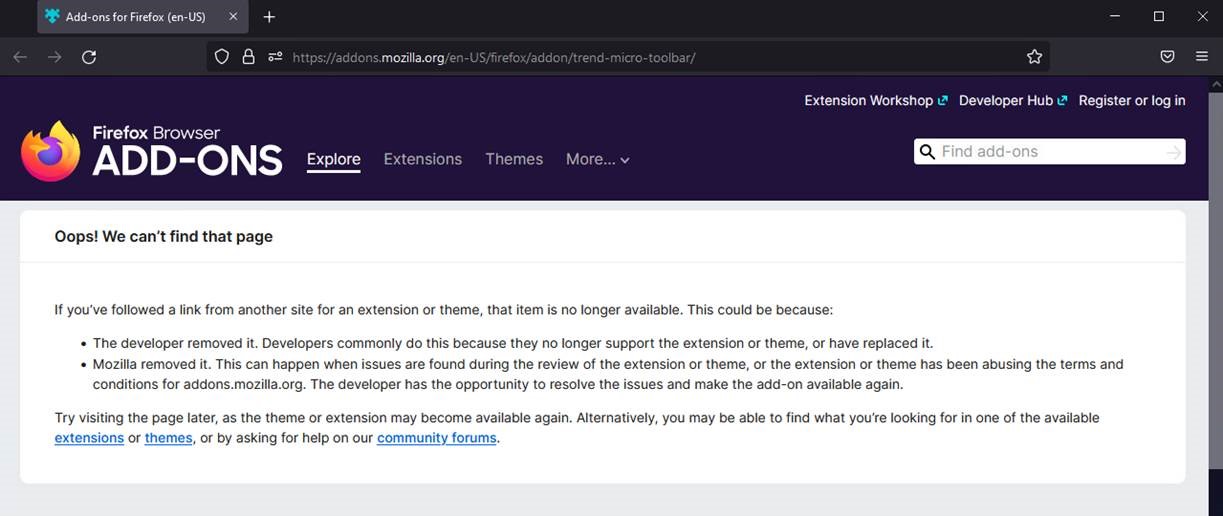 Why am I getting this message?
The Trend Micro Toolbar is currently under development. We are already coordinating with Mozilla Firefox to make it available as soon as possible.
The Mozilla add-on submission process includes automated and manual reviews to protect Firefox users. This review process affects the toolbar availability.
You can also check out this recent post from the official Mozilla Blog:
https://blog.mozilla.org/security/2021/10/25/securing-the-proxy-api-for-firefox-add-ons/
What should I do next?
In the meantime, you may use other web browsers and add their own Trend Micro Toolbar.
See also