You see this message on your screen: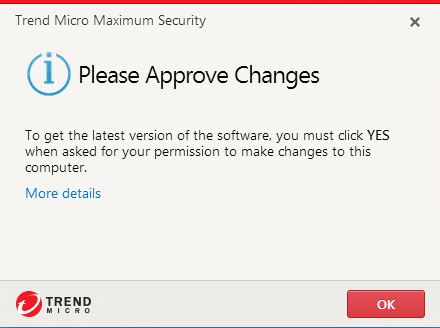 Why did this happen?
Every year, we show a pop up message to inform you about the new program version. We recommend to always upgrade to the latest version to ensure you have the latest protection and prevent product issues.
What should I do next?
Click OK, then click Yes on the User Account Control window.
The Trend Micro Security program window will appear to proceed with the installation.
Is the upgrade free?
YES, as long you have an active subscription.
Program Settings will not change after the upgrade.
Need help?
Reach out our Technical Support for assistance.
See also