You see this error message while activating the program: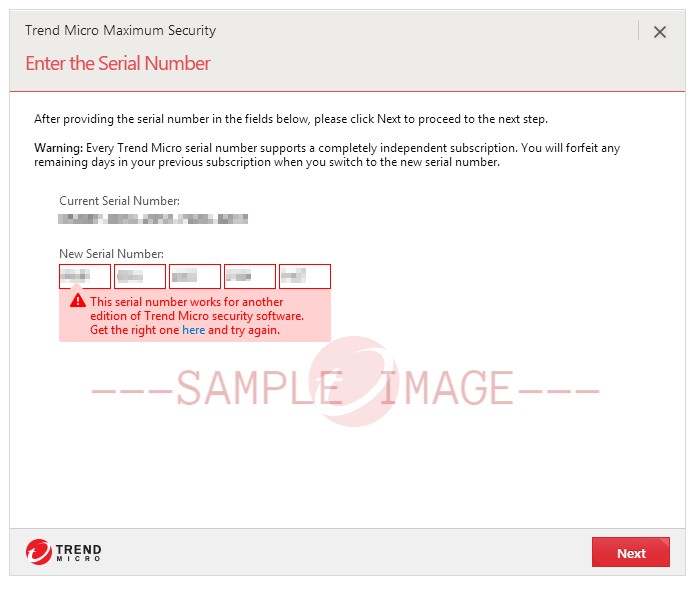 Why did this happen?
The program version upgrade attempt on your computer is not compatible with your serial number.
What should I do next?
Close the program, then download and install Trend Micro Internet Security for Best Buy here.
If the program is included in your Internet Security Provider subscription, download below based on the serial number it starts with:
For M1 subscribers having issues, contact their technical support.