You receive the following error message when opening your Trend Micro Security software.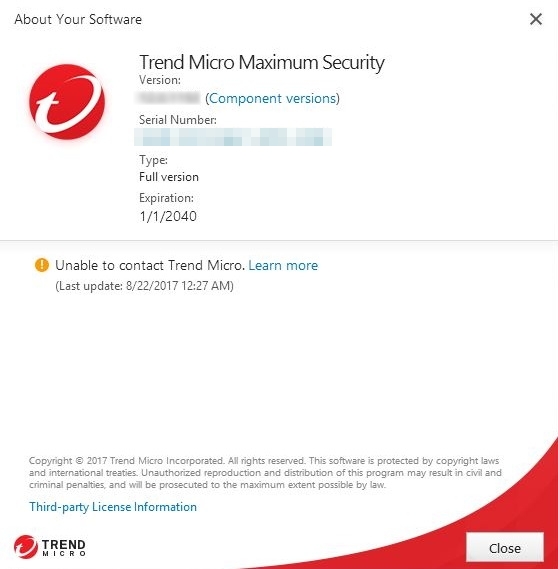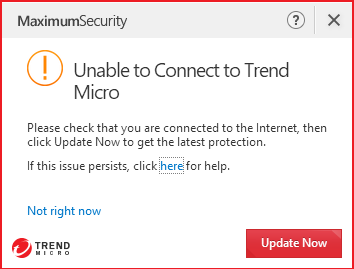 "Unable to contact Trend Micro"
The issue happens when your Trend Micro Security software cannot connect to our Trend Micro server to get the latest program updates.
---
Check Internet Explorer Proxy Settings

Change the DNS server address

Reset Winsock

Remove conflicting third-party software

Check for possible virus or spyware
If the error message still appears after performing all the steps above, contact our Technical Support for further assistance.