You receive the following notification message from your Trend Micro Security software: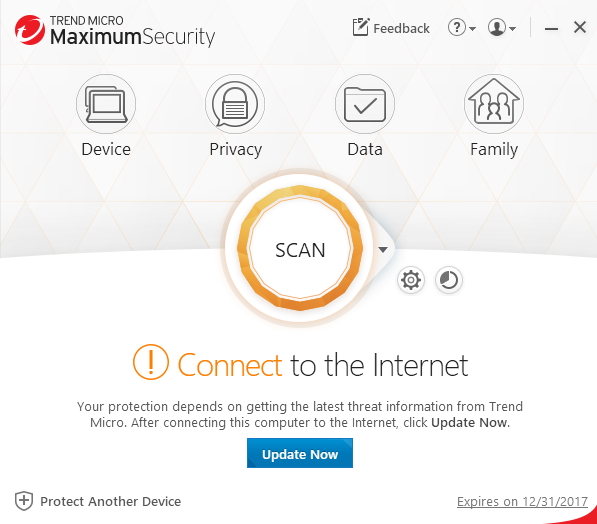 "​Connect to the Internet
Your protection depends on getting the latest threat information from Trend Micro.
After connecting this computer to the Internet, click Update Now."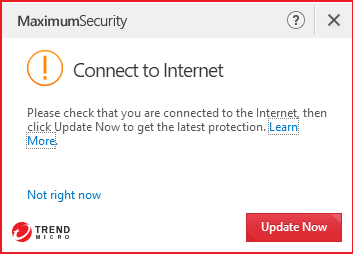 "​Connect to Internet"
"Please check that you are connected to the Internet, then click Update Now to get the latest protection."
Why did this happen?
The program cannot connect to the Internet to get the latest updates.
How do I fix this?
Clear the DNS cache:
On your keyboard, press the Windows +

R

keys.
In the Open field, type cmd, then press

ENTER

. The Command Prompt will open.
Type ipconfig /flushdns on the Command Prompt window, then press

ENTER

.
Wait for the message saying the DNS has been flushed.
Open Trend Micro again.
Click Update Now.
Still having issues?
Get more help through our Technical Support.