You receive the following notification message from your Trend Micro Security software: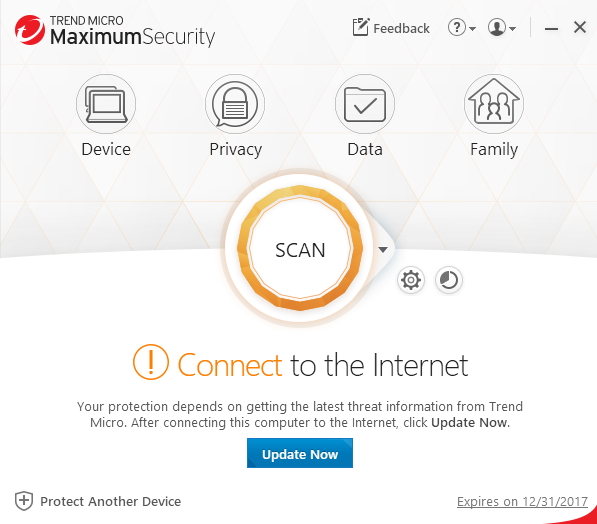 "​Connect to the Internet
Your protection depends on getting the latest threat information from Trend Micro.
After connecting this computer to the Internet, click Update Now."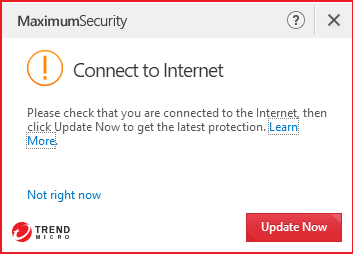 "​Connect to Internet"
"Please check that you are connected to the Internet, then click Update Now to get the latest protection."
---
BEFORE YOU PROCEED:
We recommend that you print out this document or bookmark this page before proceeding because you will be asked to restart your computer during the procedure.