Trend Micro would like to inform customers and the general public about renewal emails pretending to be confirmation invoices for our products and directing you to a phone number if you wish to cancel it.
I received an email with your logo on it
Before you follow any instructions shown in the email, here are important details you need to watch out: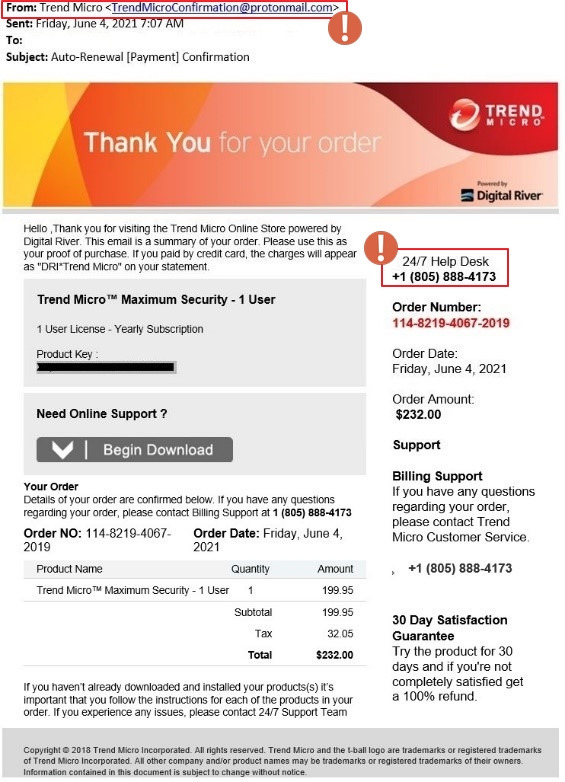 Check if the email is sent from a public email domain. Trend Micro uses its own domain (@trendmicro.com) for email addresses.
Check if the contact number is correct. Click here for our official hotline numbers.
If you are suspicious that the email is not from us, you can simply IGNORE and NOT REPLY to the email. DO NOT CALL them either.
My subscription is not yet due
"Do I need to do anything to complete my order?"
Check the Expiration Date of your subscribed products via Trend Micro Account to doublecheck if your subscription is up for renewal. Log in to check now.
If you still have more than a month left, DISREGARD the email.
Fake Emails and Contact Numbers Reported
Click below to see examples we gathered:
See also