Estimated reading time: 1 minute
In this guide, you will learn:
Has your email been hacked? Learn how to recover gmail account or other email such as Yahoo, Hotmail, and more. Secure your email today!
Retrieve your Email Account
Sign-in from a different computer as malware infections might be present on your computer.

Such infections can use a fake login screen or listen to your keystrokes to collect login credentials.

Change your email's password immediately once you have successfully logged in.
If you forgot your password or if it was changed, do the following:

Retrieve your password through your security questions.
This feature will ask you with the security questions that you had set during initial creation of the account. Security questions include alternate email address, date of birth, or a custom question.
If you cannot login to your account, contact your email host provider to get your account reset.
Once you do this, be prepared with additional information that your email provider might need to reset your email account.

Once you regained access to your account, determine what activity has occurred on your email account.
This is necessary to inform people that might have received emails from your compromised account. Check the following areas of your email account:

Sent Items Folder - May store information or evidence of potential malicious emails that may have already been sent to your friends/colleagues.
Activity Log - Some providers have an Activity Log feature that allows you to check recent activity on your account.
Prevent Accounts from Being Hacked
Install Trend Micro Maximum Security to stop malware, fraud, phishing, email hacking, and other targeted attacks on your PC and online accounts.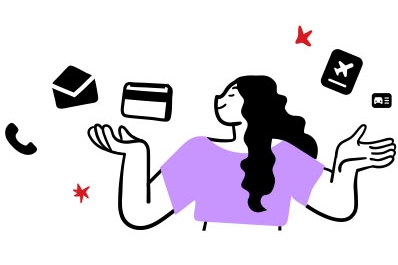 UNLOCK THE SECRETS OF ONLINE PRIVACY!
Discover the world of Internet Privacy and dive into essential topics like online safety, protecting your digital identity, and caring for your devices.
Visit our 👉 Cybersecurity Learning Center! 👈