You see this error message when purchasing Trend Micro Security for Microsoft Edge: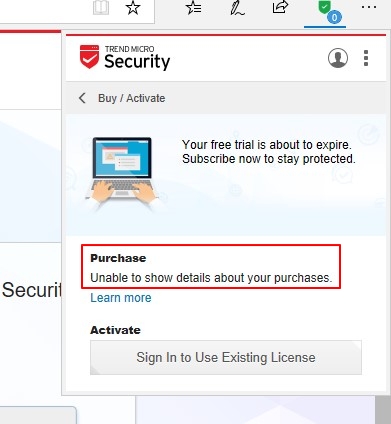 Why did this happen?
The app does not support the country set up on your Microsoft Account.
What should I do next?
Currently, Trend Micro Security for Edge is only available in the these countries:
Autralia
New Zealand
United States of America
Canada
I purchased it from countries listed above
If you reside in any of these countries and still see the message, make sure that your Microsoft Account is set to the correct country:
Click Start , then go to Settings > Time & Language > Region & language.
Under Country or Region, select the correct country.
See also